If you are looking for a vacation cabin rental, for summer or winter use, you will find numerous kinds here, both in remote and not so remote areas.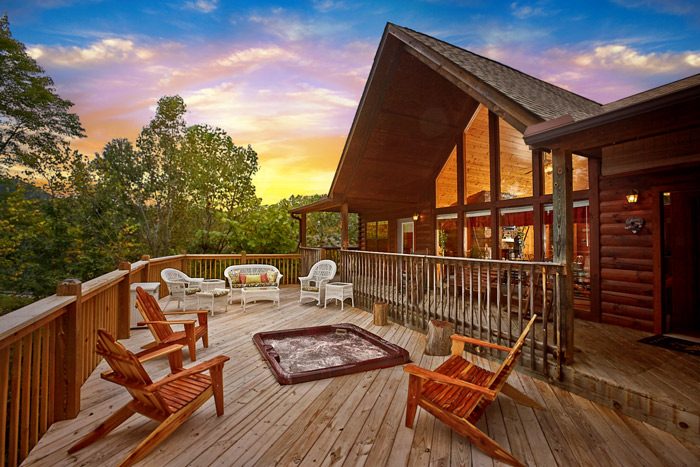 Cabin Rentals are available in Alaska's parks and forests through a few different agencies:
There are numerous

public Alaska Cabin Rentals available through The US Forest Service and the Bureau of Land Management.

Those Alaska cabin rentals in the Fairbanks area are available through the BL

M.
They are remote vacation rentals in the White Mountains Recreation area, north of Fairbanks. These Alaska vacation rentals are mostly for winter use as they are not very accessible in the summer. The ground is very boggy and soggy in a lot of places you would have to hike across, in order to get to them. So the best time to rent them is when the ground is frozen. These northern region Alaska cabin rentals are rented out by the federal Bureau of Land Management, who is responsible for that recreation area.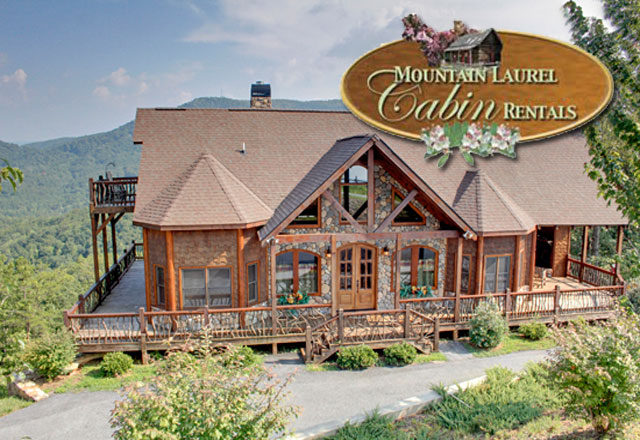 Those Alaska vacation rentals within the Chugach National Forestare US Forest Service cabins. This forest is all along the southern Coast of Southcentral Alaska, from the Kenai Peninsula, through the Prince William Sound area, and on down the coastline to the area of Cordova.
Though these vacation rentals are listed on the above pages, for convenience, I have placed some of them on separate pages for Lake Cabins For Rent and for River Cabin Rental.
The State of

Alaska has State Park Cabins for rent in many of their parks. There are cabin rentals in the northern region around Fairbanks, through the central regions along the Parks, Richardson and Glenn Highways and on the Kenai Peninsula. Some of these are listed separately as Log Cabins for Rent.
Other types of accommodations for a backwoods Alaska vacation rental:
Yurt Rentals are also available through the State Parks.
 Yurt rentals are available just north of Anchorage, in Chugach State Park, at the Eagle River Nature Center, 32750 Eagle River Road, Eagle River, AK 99577. Phone – 907-694-2108.
Yurt Description: Sleeps 4 persons – 2 on wooden bunk and 2 on camp mattresses provided. Yurt includes wood stove and firewood; 2 portable chairs and table; bear proof container and porch. The latrine is located below the cabin. Nearby water source available, but water should be purified before drinking.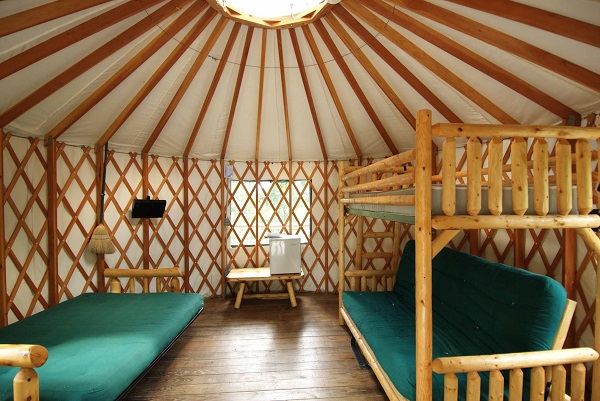 Six Alaska Yurt Rentals are available in Kachemak Bay State Park. That's the bay on the Kenai Peninsula where Homer is located – Contact: Nomad Shelters, Inc, 331 Sterling Highway, Homer, AK 99603. Phone – 907-235-0132
Yurt Description: Each yurt has bunks, wood stove, table and chairs, and sleeps a maximum of 5 people. Wood for stove is provided. There is no limit on the length of stay or when you make a reservation. A water source is nearby, as well as a pit latrine. Check in is at 1 pm and check out is 11 am. The yurts are maintained on a weekly basis.
Canoe/Kayak Rentals
At Nancy Lake State Recreation Area: Tanaina Lake Canoe Trailhead at Mile 4.5 of the Nancy Lake Parkway from Mile 67.3 of the Parks Highway. Rentals are available from Tippecanoe Rentals in Willow, Alaska. Call 907-495-6688 to have one waiting for you at the trailhead on Tanaina Lake.
Byers Lake in Denali State Park at Mile 147 of the Parks Highway – Canoe and kayak rentals are available on location from Denali Southside River Guides. Call 907-733-7238 for information.
Now whether you needed an Alaska vacation rental or not, if you just want to get on with your planning, take a look at some Alaska maps and charts, or decide on your method to travel to Alaska…